Many households today rely on heat pumps and integrate them into their home's HVAC system. They're resilient, cost-effective and energy-efficient, provided that they're installed and used properly. Since the winter season is in full swing, the demand for heating services is higher than ever. One of those reasons could be that a heat pump is blowing cold air when being in heat mode.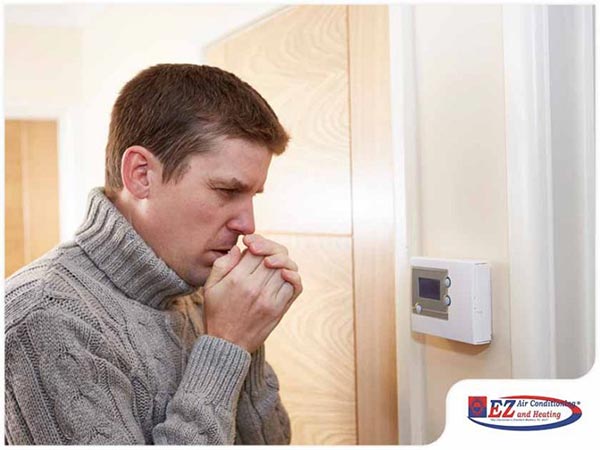 Your Heat Pump Might Be in Defrost Mode
If you aren't familiar with heat pumps, there are certain kinds of heat pumps that function as reverse air conditioners. These heat pumps create heat by absorbing cold air, turning it into heat and distributing it equally around your living space. It makes it possible for certain heat pump models to redirect heated air when it's in defrost mode.
This feature is very helpful if it's difficult to access your outdoor unit if you need to clean or inspect it. In case there is frost buildup on your outdoor unit, the defrost mode helps melt the ice down so that you can easily access it. Trying to access the outdoor unit while it's frozen can lead to serious damage. In case you find out that your heat pump is in defrost mode, wait until the defrost cycle is complete
Frozen Heat Pump Issue
While it may seem odd that your heating unit can get frost-related issues, they can develop ice buildup even with normal operation. It also occurs with an overworked heat pump. Once your heat pump detects ice buildup, it will shift into cooling mode to drive hot refrigerant through the exterior coils to melt the ice buildup and defrost your exterior unit.
Call on EZ Air Conditioning and Heating for all your heating and cooling needs. We are the premier air condition repair and maintenance contractor in the area. We're your green choice when it comes to anything HVAC related! You'll spend less and save more when you entrust us to work on your heating and cooling units. We stand out from our competition through our superior performance and tailor-made options for our customers. Call us at (210) 558-7883, or fill out our contact form for a FREE, no-obligation quote.