Today's HVAC systems boast a long service life, but only if they're properly maintained. If you're planning to put your unit outdoors, you'll need to secure it so it can operate at its best despite being exposed to all the external threats.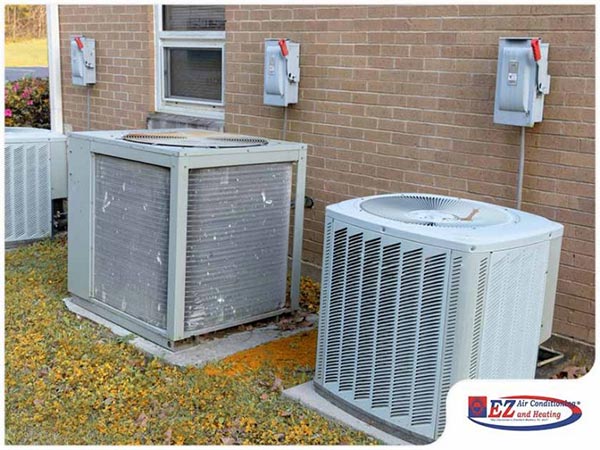 Here are some of the most likely threats your HVAC will likely encounter outdoors. These common threats can affect your system's cooling and heating components if not addressed.
Vegetation
Your HVAC unit can be damaged by scraping tree branches, bushes and shrubs. They can also restrict airflow, so it's important to trim the branches, bushes and shrubs until they're at least two feet away from your unit on all sides. You'll need to remove any surrounding weeds and other vegetation as well, especially if they completely block airflow through your outdoor unit.
Nesting Wildlife
The interior of your outdoor HVAC unit makes for an attractive spot for nests of birds, racoons, possums and other small animals. This shouldn't happen as nests can easily block proper condenser coil airflow. When this happens, you can end up with severe damage to your HVAC system.
Check for signs of an infestation when fall starts since pests might look for a place to nest during the colder winter months. Have these pests removed as soon as they're spotted.
Bad Weather
Severe weather events like heavy rainfall and strong winds can cause damage to your HVAC unit. Lightning strikes are rare, but it can happen during summer storms. But one of the more common threats is rainwater, which can pool on or around your outdoor unit and result in mold growth and other types of damage if left unattended. Strong winds can blow debris at your equipment and damage it.
If you're looking for the best air conditioner repair company in the area, don't hesitate to call our team at EZ Air Conditioning and Heating. You can reach us at (210) 558-7883, or you can fill out our convenient online contact form to get in touch with us and get started. Talk to us today!