Professional Air Duct Cleaning & Sealing Services
Ductwork is extremely important to your health, budget, comfort and overall enjoyment of your home. Keeping the system clean and properly sealed is a priority. The air your family breathes passes through ducts multiple times per day. EZ Air Conditioning and Heating specializes in air duct cleaning and sealing services for residential and commercial customers.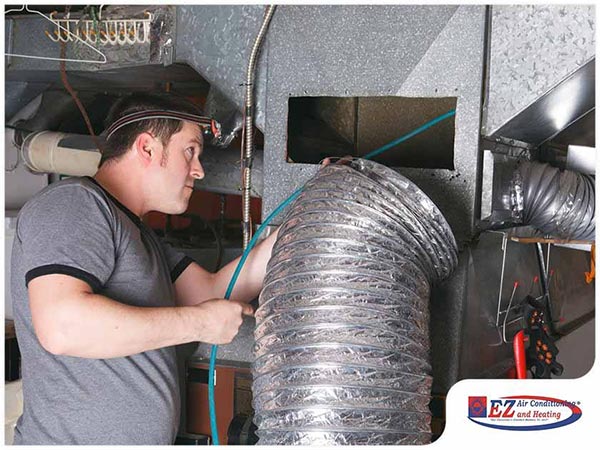 Professional Duct Sealing Service
If you are tired of dealing with rooms in your home that get too hot in the summer and too cold in the winter, air duct sealing is the solution. You can enjoy optimal indoor comfort, energy efficiency and monthly savings! Your indoor air quality will also be healthier, your safety will increase as a result of sealing leaks and your energy bills will be lower.
Just a few of the many rewards of duct sealing include:
Ensure maximum airflow to help rooms that tend to either feel overheated or chilly.
Prevent pollutants from entering the ducts.
Prevent backdrafting of gases into the living space.
Minimize energy waste and lower your utility bills.
Decrease air pollution with reduced energy usage.
Lessen the workload of HVAC equipment and minimize repairs.
The duct sealing process is quick, causes no damage or disturbance and pays for itself, so contact us for more information today!