Home Automation for Your Heating & Cooling Systems
More and more household appliances and systems offer Wi-Fi connectivity, and HVAC is no different. Let EZ Air Conditioning and Heating offer you a simple design and installation process for your heating and cooling home automation needs. Incorporating essential HVAC equipment into a home automation system saves time and money. The system works for you, rather than leaving you struggling to keep up. Enjoy "set and forget" functionality!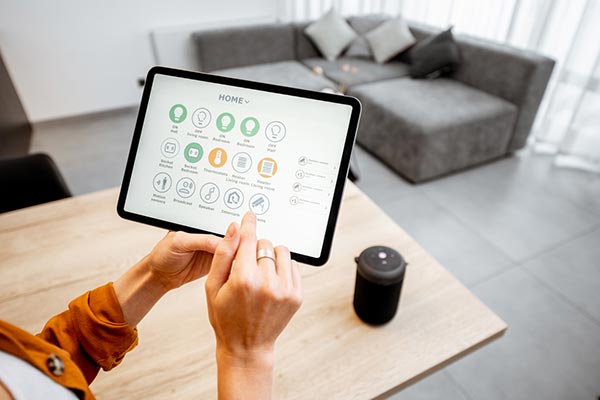 Efficient Wi-Fi Thermostat Installations
A Wi-Fi thermostat allows hands-free access from anywhere. Through an app on your smartphone, you can easily keep track, make adjustments, get alerts, enjoy zone control and better manage your HVAC system. Even better, smart thermostats adapt to automatically cater to your requirements, trimming energy usage while ensuring superior comfort.
Why Choose EZ for Home Automation
If you're considering an upgrade to a Wi-Fi thermostat, you have lots of choices. Let's be sure you make the best decision for your specific lifestyle, home and HVAC equipment. The fully licensed professionals at EZ can put our experience at your disposal. As a family-owned and -operated business, we understand that every household, schedule and expectation is unique. Our goal is to optimize comfort and sustainability.