With an efficient heating and cooling system, your home will be comfortable, and your indoor air quality will improve. However, with dirty sock syndrome, rooms will smell bad when the air conditioner is on. This problem creates an odor that smells like used or sweaty socks.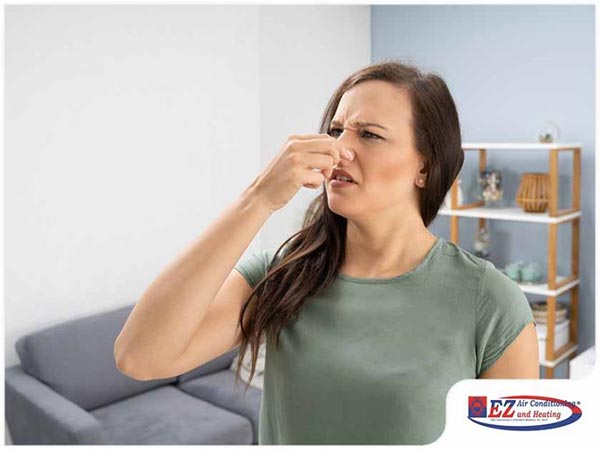 Read on to find out what causes dirty sock syndrome and how to prevent it.
What Causes It?
Mold and bacteria buildup in your AC's evaporator coil is the common cause of dirty sock syndrome. Those who live in homes with an AC that suffers from this issue may not even notice it until they leave the house and come back hours later when they're welcomed with the foul odor. The more moisture that settles in the equipment, the more mold and mildew grows. Dust particles collecting in your AC due to improper filtration can also contribute to this problem.
How Do You Prevent It?
The first thing you should do is to check your HVAC system's filter. A damaged or clogged filter can increase the likelihood of mold and mildew growth in your evaporator coil. You should also make sure that your drain pan is clean and debris-free. You can easily do this in between your air conditioning and heating service and maintenance calls. It can also help your equipment run at peak efficiency and reduce the chances of developing dirty sock syndrome.
Is It Dangerous?
While it can bring bad smells into your home, dirty sock syndrome is not usually dangerous. Unless you have a compromised immune system, allergies or asthma, most of the bacteria and mildew that settles is not harmful to your health. Unfortunately, mold can potentially grow in your HVAC system, which can cause respiratory issues and eye irritations. Mold growth must be addressed immediately before someone in your home feels uncomfortable.
Turn to EZ Air Conditioning and Heating for quality residential and commercial HVAC services. You can count on us for your air conditioning installation, repair and maintenance needs. Call us at (210) 558-7883, or fill out our contact form to schedule a service.