In a standard residential space, the air filter in the HVAC system should be replaced every one to three months. This is a simple maintenance task that can be performed by the average homeowner. However, when you are trying to change the filter and notice that it is rather damp or moist, several questions may spring to mind. Here are the things you need to know about wet air filters.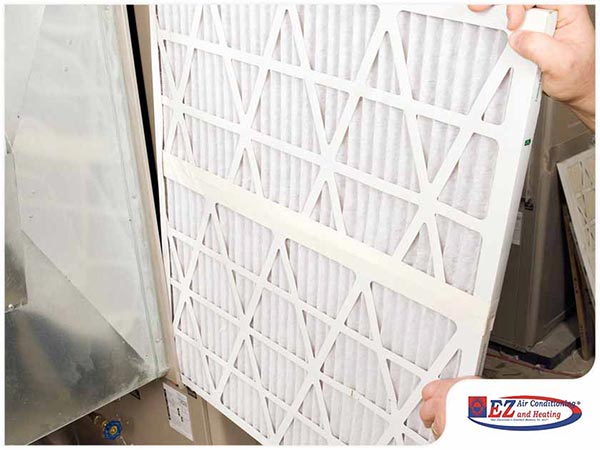 Should You Be Worried About a Wet Air Filter?
A wet air filter is a matter of concern. Your filter is designed to trap dirt, dust, allergens and other contaminants lingering in the air as it draws air into the unit. This helps keep the air circulating into your home clean and pristine. But if the filter happens to be wet, it will likely encounter difficulty in catching these tiny particles and hamper the airflow. In addition, a wet air filter can promote the growth of mold, which in turn can cause mold spores to blow and disperse into your home.
Why Is the Air Filter Wet?
There are many possible reasons for this dilemma. If your air conditioner is new, the air filter may be wet due to poor unit installation. Fortunately, you can easily hire a professional to come out and fix the problem for you. Another reason that you may have a damp filter is that it was installed in the incorrect location. The filter is typically placed in a filter cabinet that fends off weather elements, such as rain and frost. If the filter is sitting in the wrong area, water from rainfall or even sprinklers can reach and moisten it.
Condensation from the condenser coil dripping on the filter can also be the reason behind a damp air filter. This commonly indicates the presence of a clog or crack in the condenser line.
How Can a Wet Filter Be Fixed?
A wet air filter in an HVAC system cannot be recovered. Once the material is affected with dampness, it will no longer function properly and efficiently. If you find your air filter to be wet, make sure to discard it and replace it with a brand new one.
EZ Air Conditioning and Heating is a premier source of heating and cooling solutions, including air condition repair, furnace installation and routine tune-ups, in and around San Antonio, TX. Our top-rated technicians are committed to providing the comfort and efficiency every residential or commercial client needs through industry-leading products and outstanding customer service. Call us today at (210) 558-7883, or fill out our contact form to set up an appointment.